AM Wellness delivers health tips, recipes, and workout advice through its calls, newsletter and inside the employee wellness portal. Here are some examples of what your employee will see, and the type of content they'll enjoy on their road to healthy living.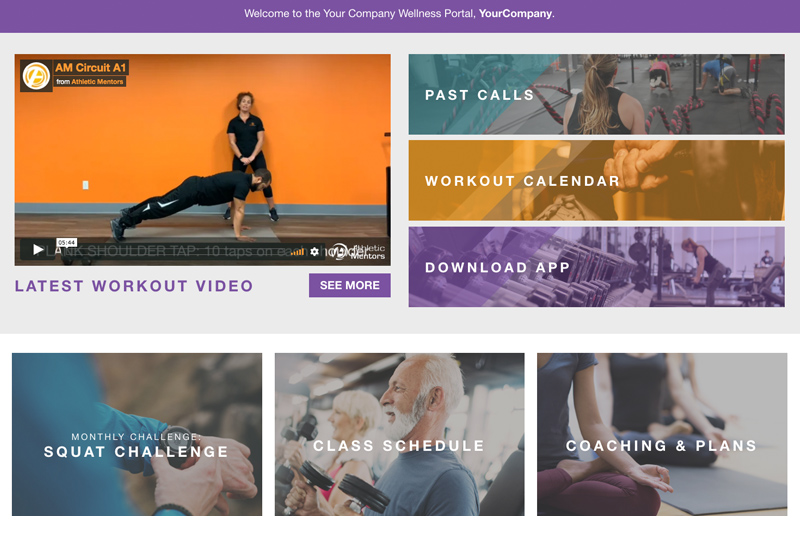 Tools For Success
Engaging employees in a Wellness Program requires rich content with convenient access. At AM Wellness, we're adept at delivering programs in easy-to-use sequences that help employees adopt healthy lifestyles through constant communication and content drip. This includes workout videos with step-by-step, downloadable instructions, and ranges to include lifestyle promotion with our hand-crafted health tips and nutritious recipes. All of this content is at their fingertips when you select a Remote Coaching component to provide an Employee Wellness Portal.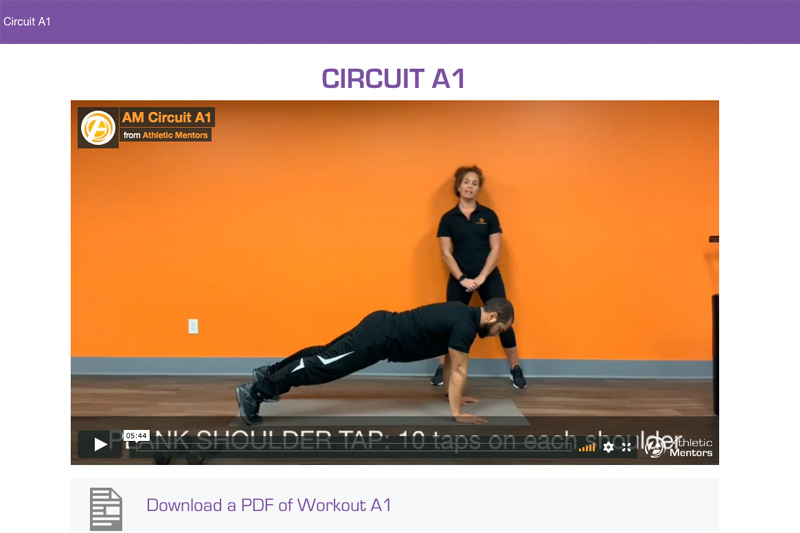 Weekly Workout Videos
Our coaches create weekly workout videos to show correct form and sequence.
Training & Event Calendar
Custom calendars give employees an exact program to follow and can be imported to their calendars.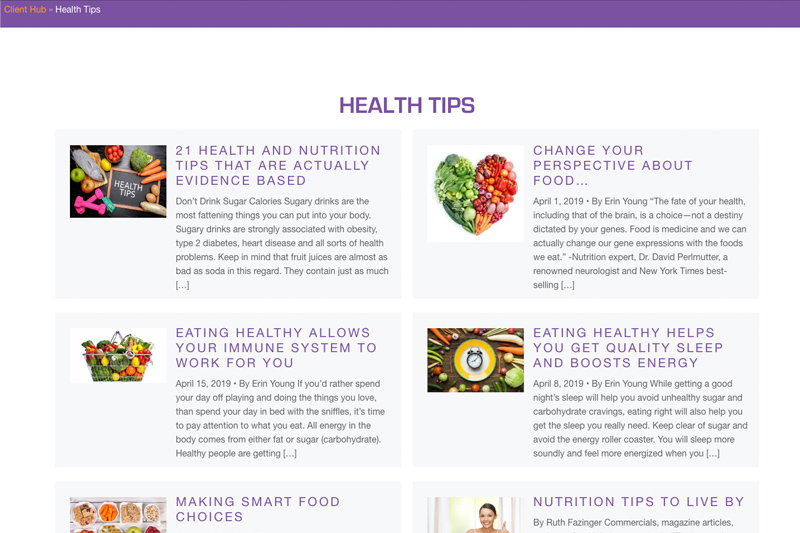 Health Tips
Our staff creates interesting, informative health and wellness articles for weekly consumption to reinforce the wellness message.
Recipes
Delicious recipes help employees stay on track with their nutrition goals and gives them practical help with nutrient management.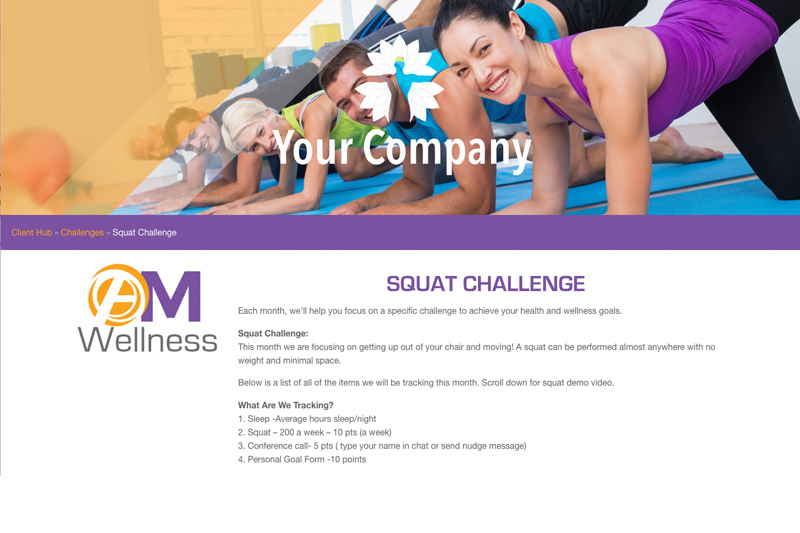 Monthly Challenge
Our monthly challenge helps engage and reward employee participation and reinforces ways to build stronger bodies.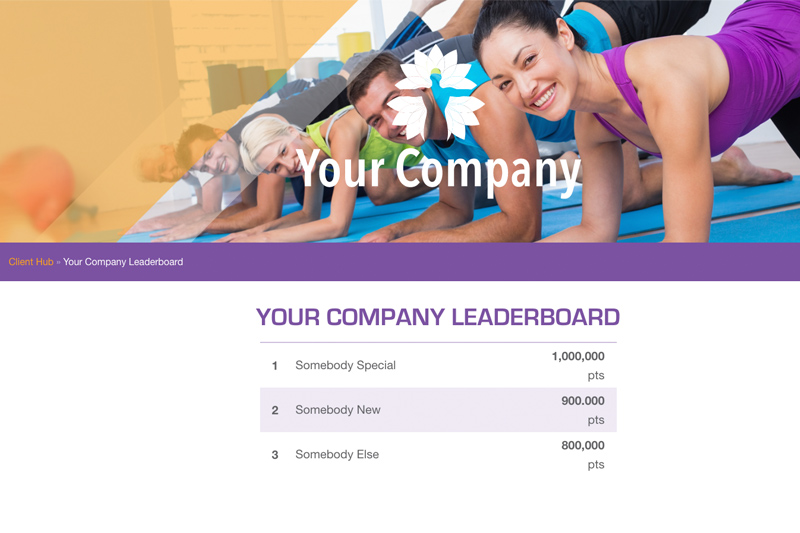 Leaderboard
Our leaderboard invites friendly competition among employees, which enhances engagement and enjoyment level.