Our near-site wellness option allows your employees to come to one of our locations for services to participate in programs that can be dedicated to your organization or shared with others. Your company can fully fund employee participation or share the cost with employee. Additionally, your company has the option to partner with other organizations to share the cost of a facility and programs offered.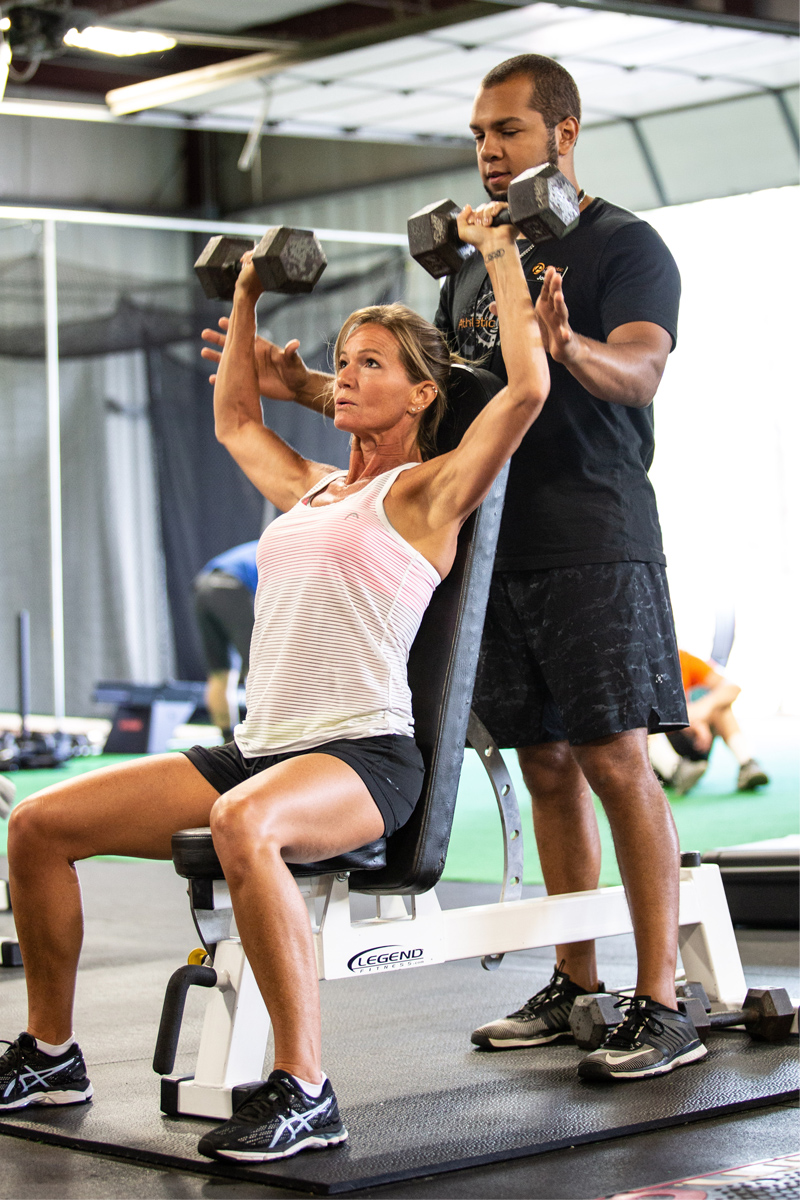 What we provide
With two state-of-the-art training facilities in Kalamazoo, MI and Delton, MI and a team of outstanding coaches, we're able to provide a wide range of popular group classes similar to those provided to OnSite clients. You may choose what level of coaching, classes, nutrition counseling and biometric tracking options you'd like to combine to create a custom package to keep your employees fit and feeling great. Our gyms are equipped with state-of-the-art equipment such as V02Max and Metabolic testing equipment, Fit Light systems, and a full suite of weight training equipment. Sample options include:
• Coached Gym – Open gym hours with a qualified trainer. Employees can modify workout their individual ability and fitness level.
• TRX Bootcamps – Excellent workout that leverages gravity and your own body weight.
• Yoga – Employees develop strength, flexibility, and breath awareness while calming and focusing their minds.
• Biometrics & Metabolic testing – Metabolic profile to help track body metrics and assist in weightloss and performance
• Functional Fitness – Classes focused on core strengthening to perform daily tasks.